İSTANBUL, TURKEY
Located in Istanbul, the E Pool House Project intended to establish a calm and cozy living area. It also serves as an all-season escape space within the city, owing to its airy and bright ambiance.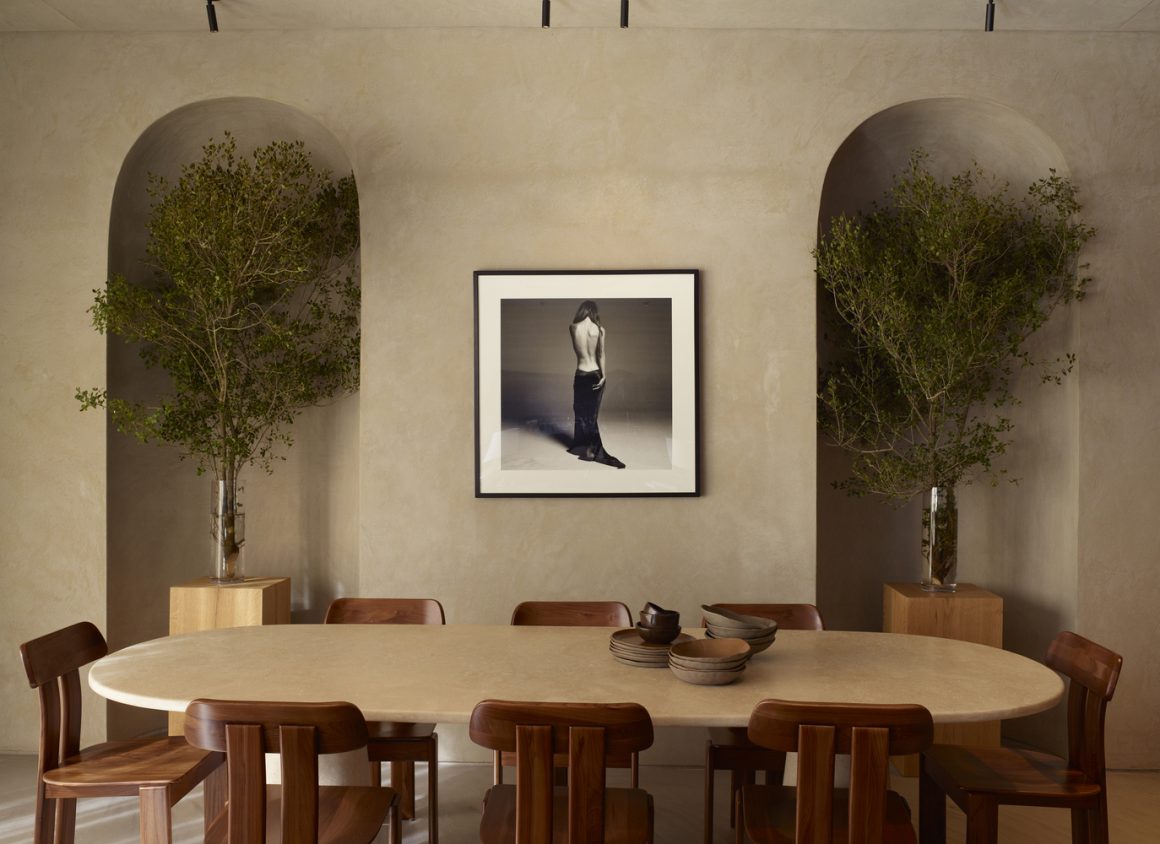 In a place that generally features materials like wood and concrete in their natural state, the E Pool House aimed to deliver a peaceful and comfortable ambiance that takes residents away from reality and bustling city life.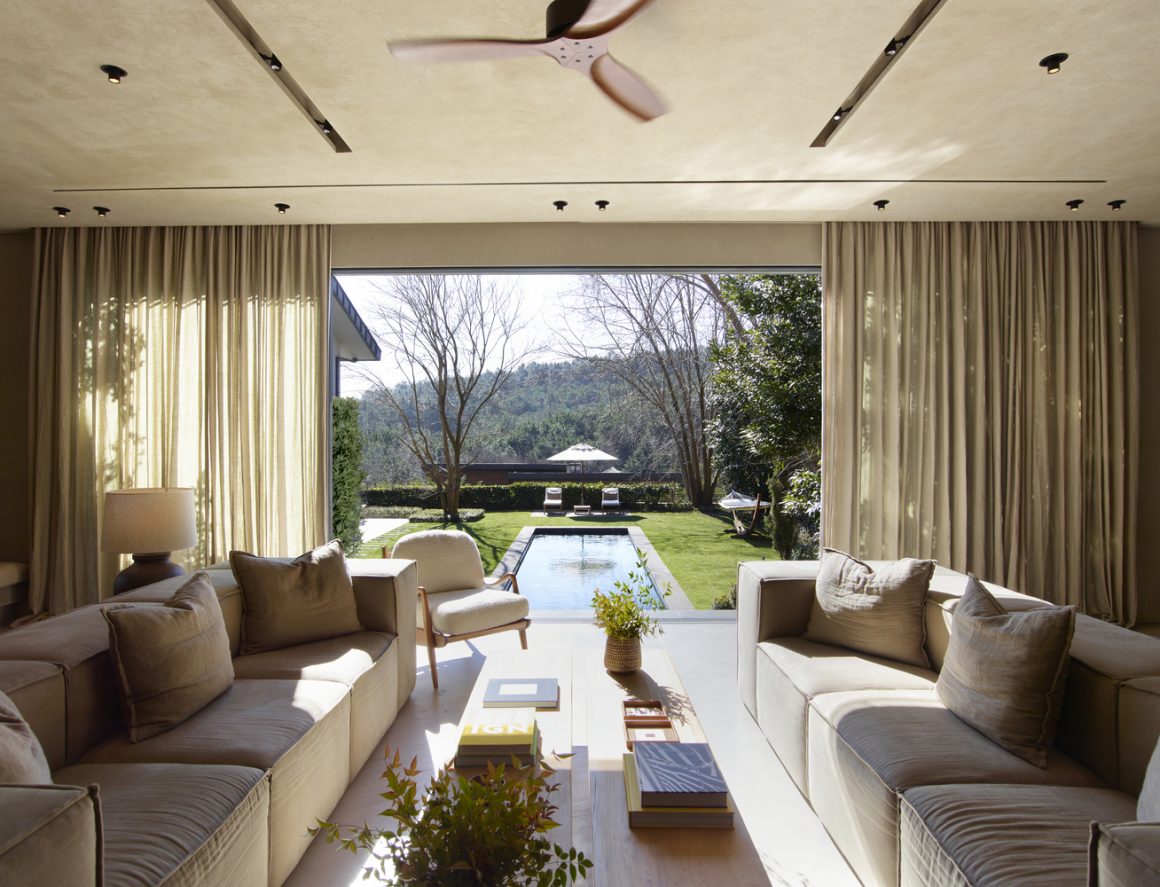 The architecture takes advantage of the elevation alterations in the land and is built on a steel structure nestled into its volume. The façade of the house is covered in greenery and blends beautifully with nature. It comprises an open-plan living space, a bathroom, and a separate storage area, while the dining, sitting, and fireplace display an intimate union. The wide woodwork facade looks upon a linear pool, beautifully allowing daylight inside. The entire house echoes arches, columns, and high ceilings.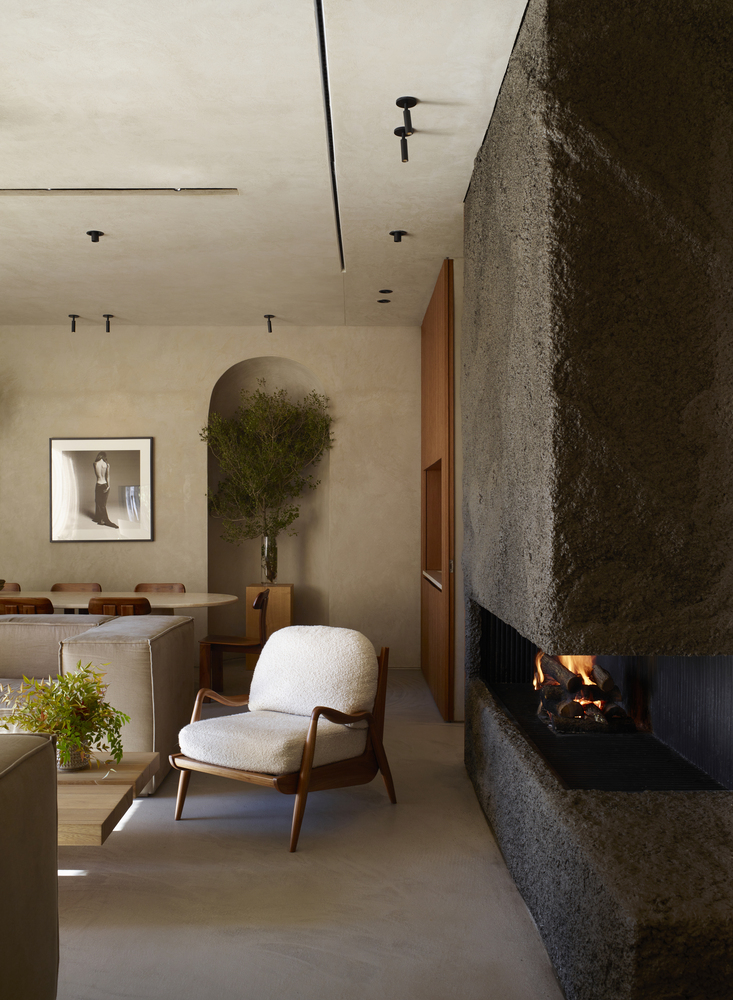 Its natural 3-D textured finish features a unique fireplace that is the here-only element of the interior. The living area boasts subtle earthy colors and is spacious and bright with greenery elements. It opens into a small garden with ample plantation and makes for an extremely serene and relaxing view. The wooden furniture and pastel couches all around the house enhance the house's modesty and reflect a sense of calm and serenity.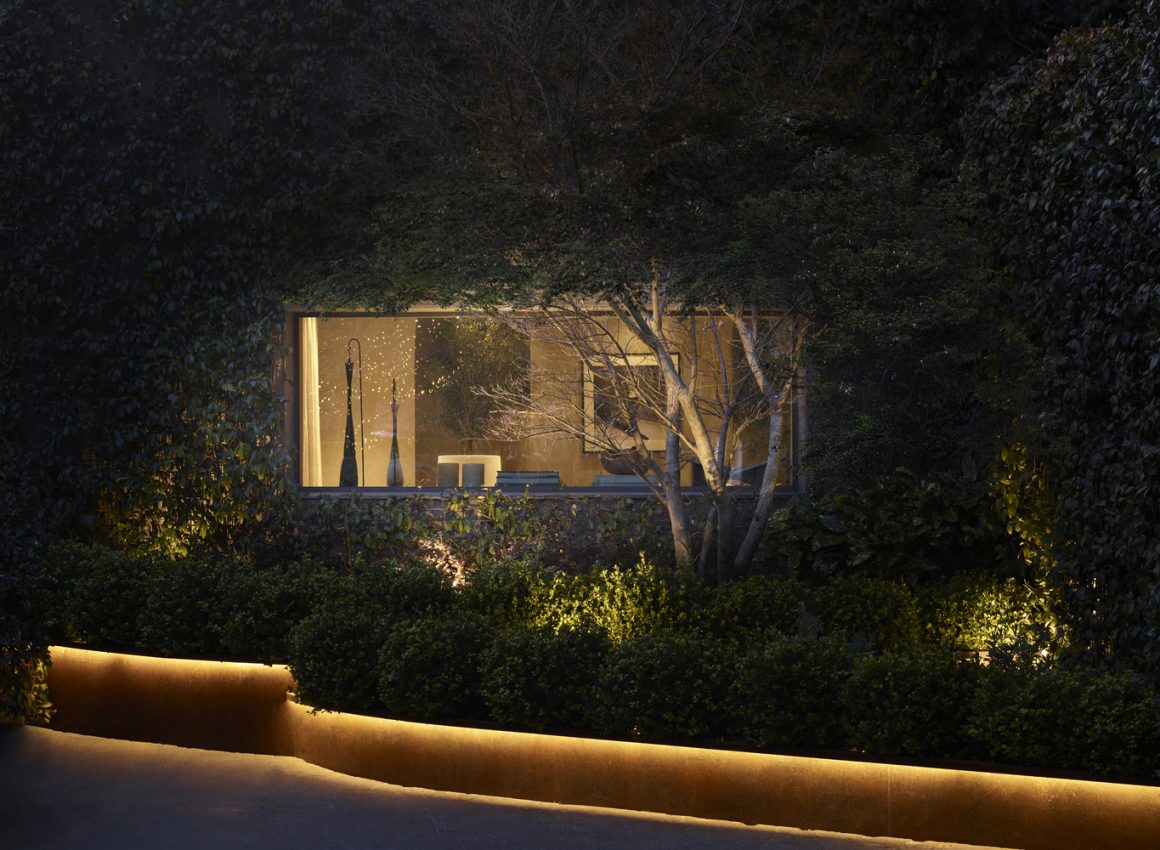 Architects: Habif Architects
Area: 100 m²
Year: 2022
Photographs: Vangelis Paterakis